Pittsburgh MiniCon: Furniture, Flooring, and Architecture Expo
Staying home from Chicago this year? The team at Franklin is bringing NeoCon to Pittsburgh and hosting 3-day furniture, flooring, and architecture expo! From September 21st–23rd, 25+ industry-leading contract furniture + flooring vendors will come together to share their latest ideas, products, and knowledge with the Pittsburgh community.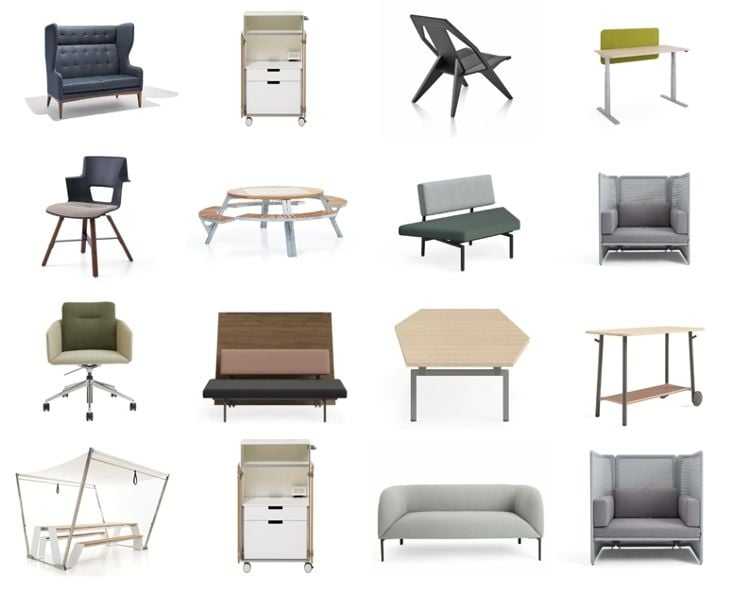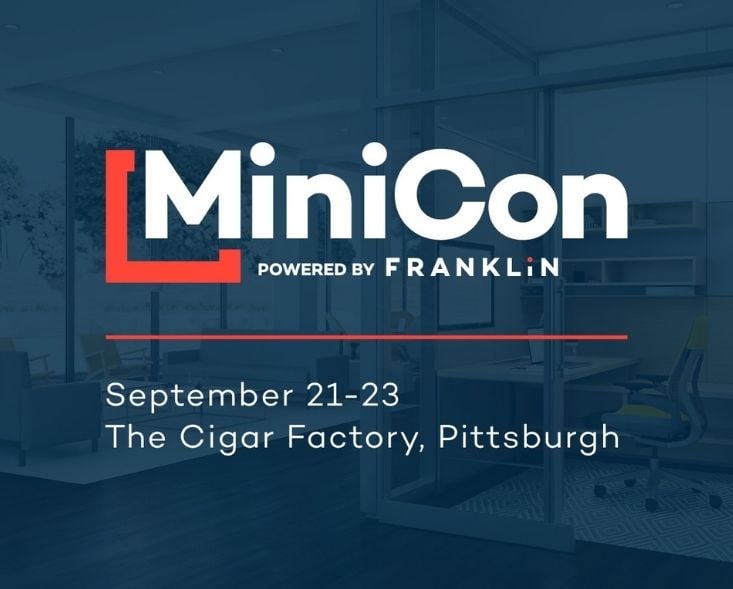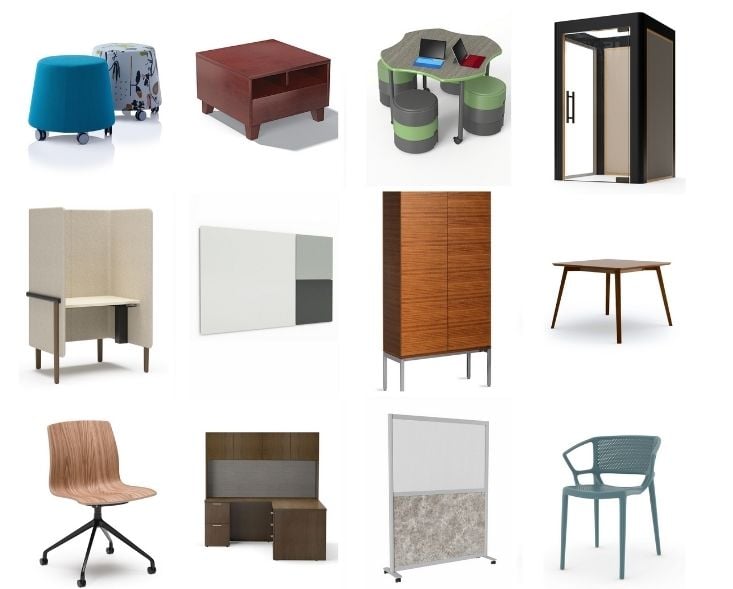 Click below to schedule some time with the Franklin team.
Inspire and
Inform
Today's ever-evolving landscape presents a lot of disruption, but at the same time, a tremendous amount of opportunity. There are so many thoughts and insights to take in, learn, and bounce off one another. That's why our team at Franklin has decided to host events all week to discuss today's most relevant topics.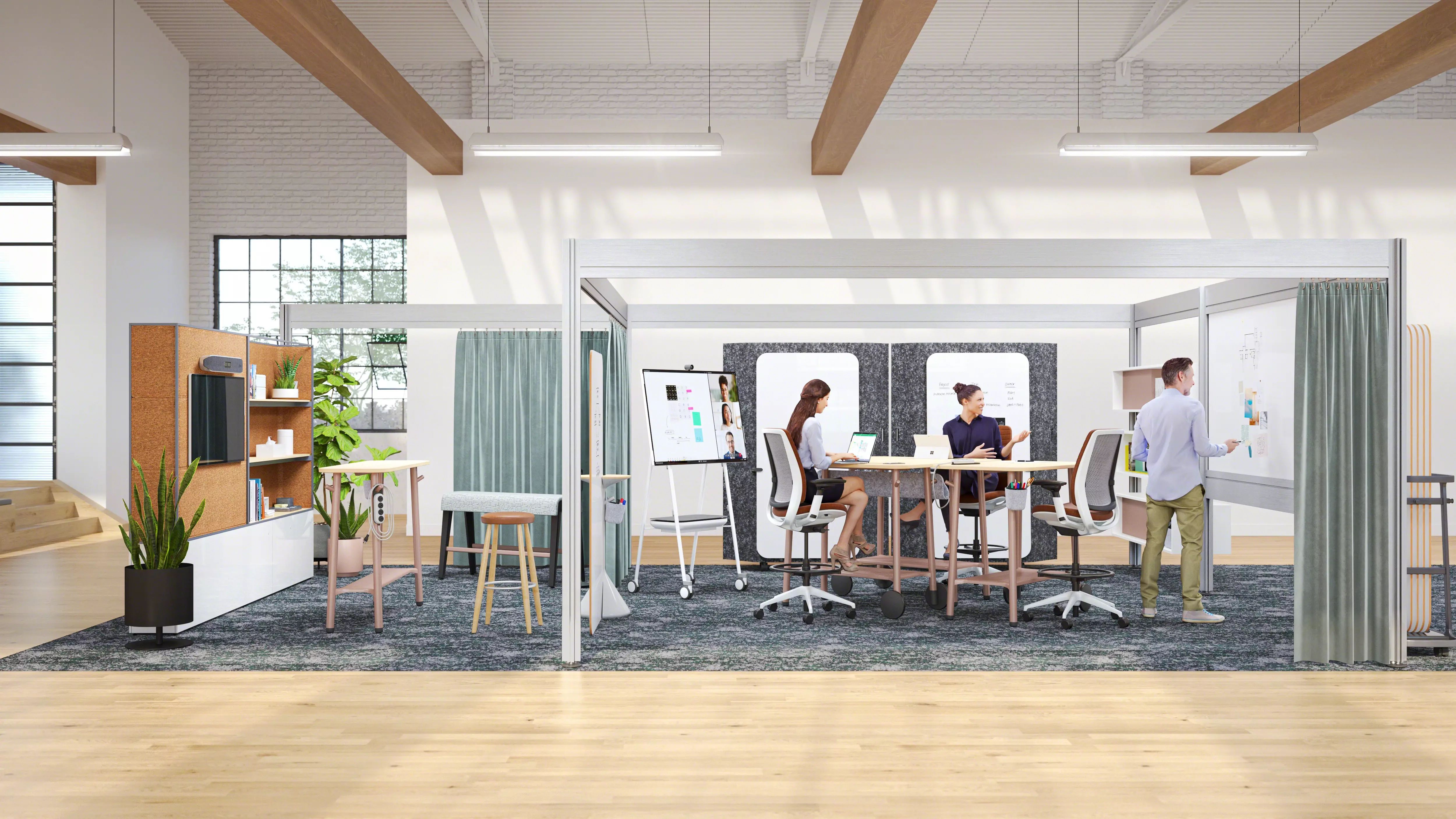 Whiskey & Fine Spirits Tasting Happy Hour
Work Better + Adaptable Architecture presented by Steelcase
Tuesday September 21, 5:30-7:00pm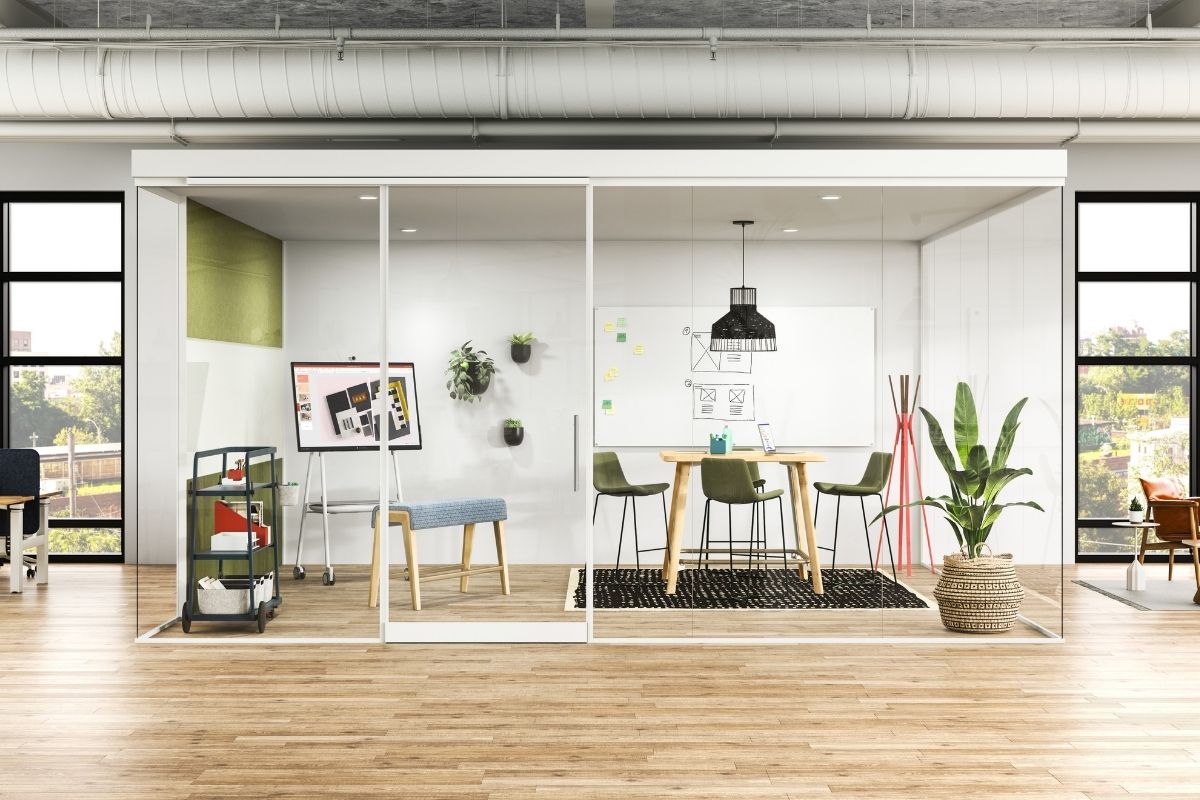 As organizations continue to transform and build the resiliency needed to navigate change, the importance of the architectural envelope is critical to the creation of a workplace that is flexible and responsive to the changing needs of businesses, teams, and individuals. Join us for a discussion about what we can learn from everything we've been through over the past year to create a better work environment for people.
CEU: Privacy: Re-Balancing the Office
1.0 Credits
Wednesday September 22, 12:00-1:00pm
Certifying Bodies: AIA and IDCEC (GBCI, EDAC, ASID, IIDA)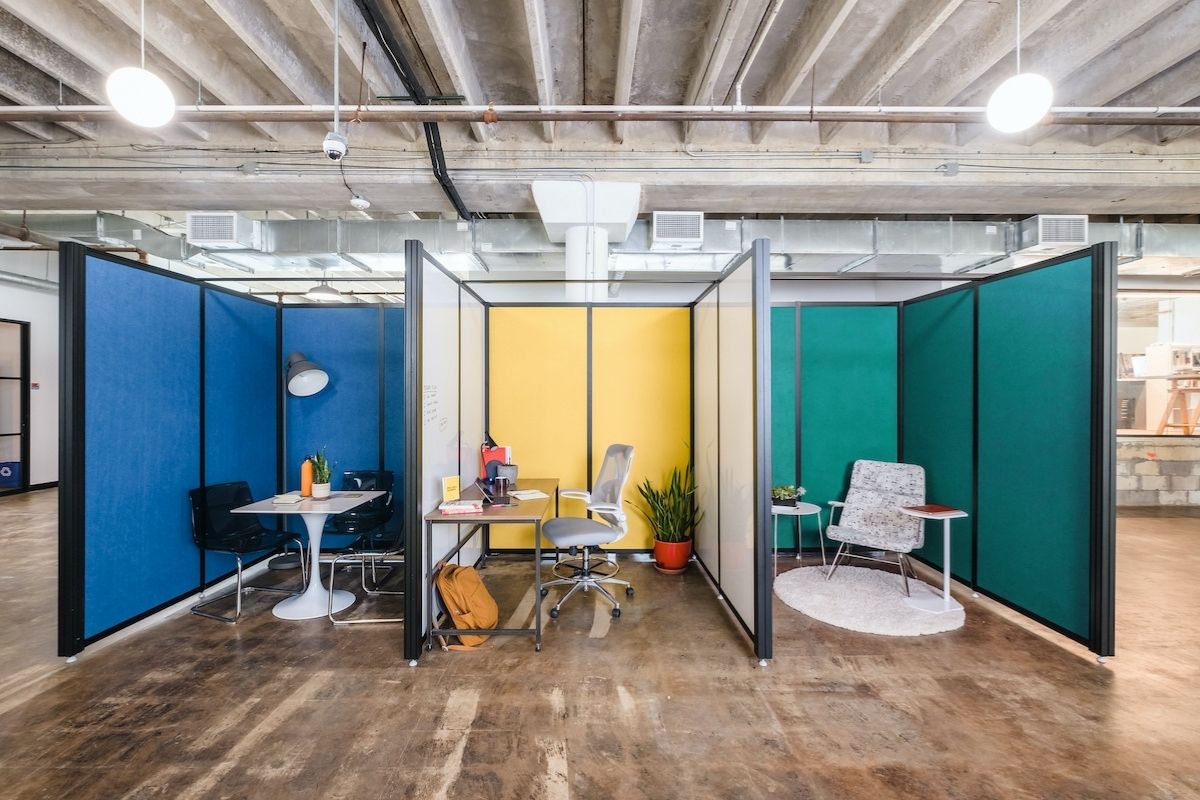 The open office revolution has gone too far, and now the revolution needs a revolution. This course will delve into the history of the last 70 years of office design, how we got to this place in time, and what steps designers can take to understanding the science behind privacy. If you've ever wondered how to inspire and motivate the next generation of the workforce and are desperate to find a way to get their headphones off and their collaboration skills "on", then this course was made for you.
Book Signing + Luncheon: The Secrets to Happiness at Work
Presented by Dr. Tracy Brower
Thursday September 23, 12:00-1:30pm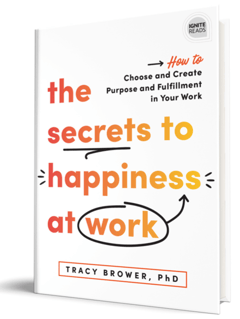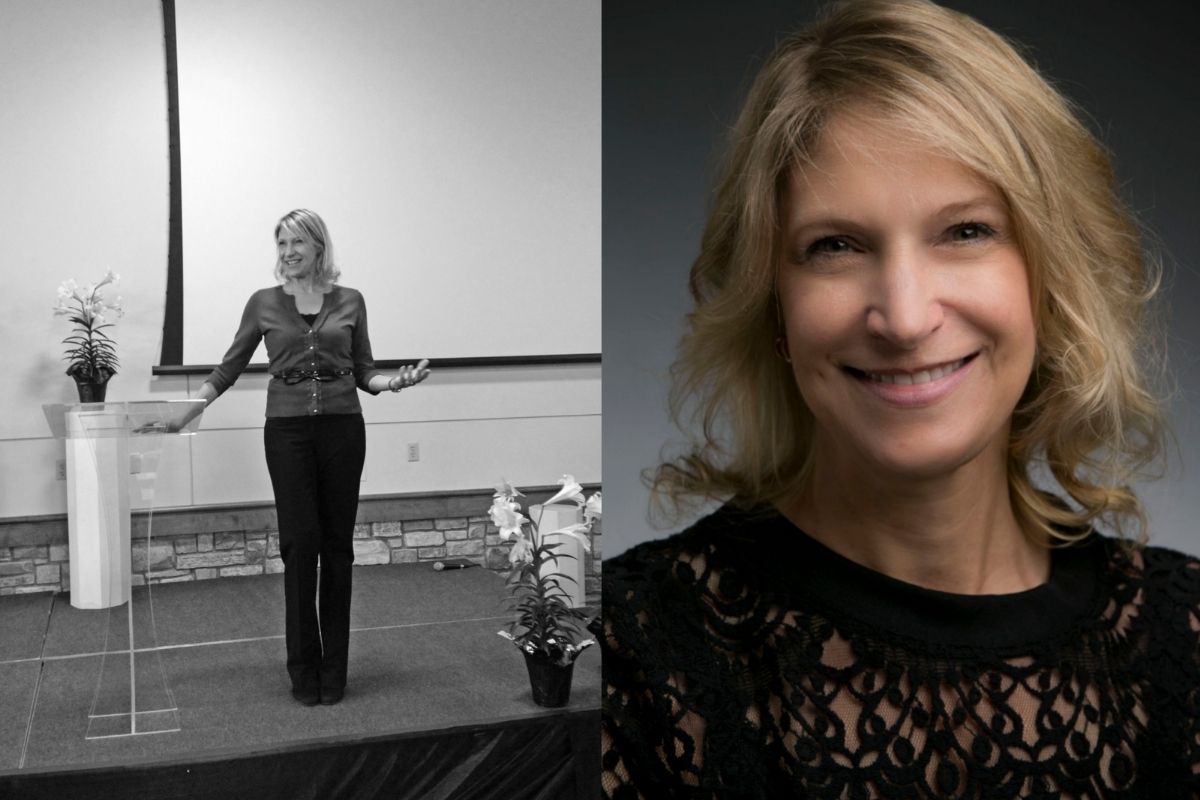 As we emerge from the pandemic, The Secrets to Happiness at Work is perfectly timed. Employees and business leaders want to engage, energize, and be inspired to move forward. This book delivers substance, optimism, and future focus.
Dr. Tracy Brower is a Ph.D. sociologist studying the sociology of work, work-life, happiness, and fulfillment. She is a principal with Steelcase's Applied Research + Consulting group, and the author of a new book, The Secrets to Happiness at Work as well as her previous book, Bring Work to Life by Bringing Life to Work. In addition, she is a contributor to Forbes.com and Fast Company. You can find her on LinkedIn, Twitter or at tracybrower.com.
Peer Learning Series:
Highmark's Successful Return to the Office
Presented by Beth Kocur + Dr. Tracy Brower
Thursday September 23, 5:30-7:00pm
This is a continuation of Franklin's Peer Learning Series. We'll be checking in with Highmark's Director of Workplace Design and Delivery, Beth Kocur about how Highmark's return to the office is progressing. Beth will share insights from what she and her team have learned with their Marketing Team's return to the office strategy and how they envision the future of work for other departments. Steelcase's Principal Applied Research Consultant Dr. Tracey Brower will also speak on employee happiness at work and how it's vital to create a welcoming and safe environment for employees when returning to the office.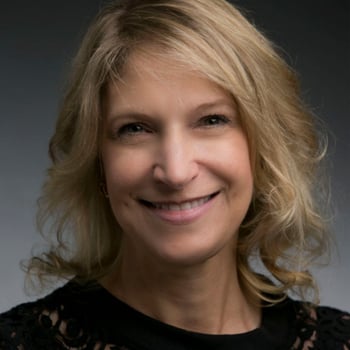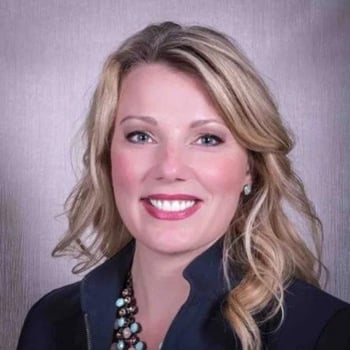 The Best Brands In One Place
Franklin is bringing your favorite contract furniture and flooring vendors to Pittsburgh to showcase their latest products, concepts, and designs. Make sure to stop by each space and say hello to our vendor partners!